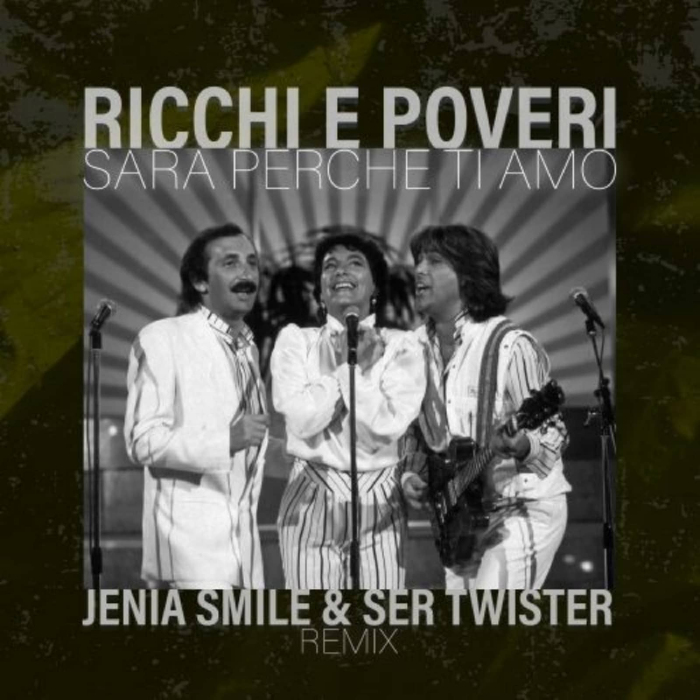 Ir pienācis laiks 26 September svaigumiem, šoreiz aptverot mūzikas žanrus Big Room, House, Dance, Techno, Trance un vēl 7 žanrus.
Šomēnes vispār mēs esam papildinājuši mūsu kvalitatīvo mūzikas bibliotēku ar 0 gabaliem.
Pievienotie skaņdarbi:
Koriz, Connair & Kris Kiss - War
Juan Daniel & Crystal Rock Feat. Pule - La Vida
Gabry Ponte - Easy On My Heart
R3HAB, Marnik, VINAI with INNA & Sash! - Rock My Body (Marnik & VINAI Remix)
NGD Project - Not Alone
Quintino & Plastik Funk - Go Stupid (Extended Mix)
MATTN, Djs From Mars, Mauro Picotto - Komodo (Extended Mix)
Oneil & Giorgio Gee & Sara Phillips feat. KANVISE - Silence
Nerds At Raves, Just Mike & Rocco - Innocent (Hypertechno Edit)
David Guetta - Baby Don't Hurt Me (Bassjackers Bootleg)
Emma Hewitt & Roman Messer - FALLEN (Extended Mix)
Armin van Buuren - Lose This Feeling (Extended Mix)
SNAP! - Rhythm Is A Dancer (Rackwheel Tomorrowland Festival Remix 2023)
Nick Havsen, Wav3motion & K1LO - Feel You (Oskah Extended Remix)
Christina Novelli & Sarah De Warren - Leaving Me (Extended Mix)
Madonna , Manian - Like a Prayer (Rackwheel Festival Mix)
Aly & Fila X Alex M.O.R.P.H. feat. Cheryl Barnes - Eye Of The Storm (Extended Mix)
Kédo Rebelle, GYMBRO - Insomnia (Can't Get No Sleep)
Cascada - Everytime We Touch (RackWheel Tomorrowland Festival Remix 2023)
Hardwell & Machine Made - Human (Original Mix)
Marc Korn & Semitoo Feat. Withard - Freed from Desire (Hypertechno Edit)
Will.I.Am feat. Britney Spears - Mind Your Business (David Guetta Remix)
Termik feat. Goodscandal & PACANI - The Riddle
KYANU & DJ Gollum Feat. Empyre One - Stereotype
Tiesto feat. 21 Savage & BIA - Both
Ricchi E Poveri - Sara Perche Ti Amo (Jenia Smile & Ser Twister Extended Remix)
Neizmirsti arī ievērtēt mūsuprāt 1 sirdi sildošos karstos gabalus.
Kris Kross Amsterdam x Sofìa Reyes x Tinie Tempah - How You Samba (Blasterjaxx Extended Remix)
Tas vēl nav viss, lūk 7 lieliski skaņdarbi enerģiskākai noskaņai.
Fakts ft. Reiks & DJ Aspirins - Redzi Mani
Rocco & Perfect Pitch - Zombie
Madeline Argy - WTF Do DJs Actualy Do (Josh Le Tissier Tremor Viral Edit)
Corti Organ And Jetason - Love Rising Now
Dido - Thank You (W&W x Dimitri Vegas & Like Mike Remix)
Vinylshakerz x Da Tweekaz - One Night In Bangkok 2K23
Sudden Lights - Mūsu mīlestība
Lai labi skan